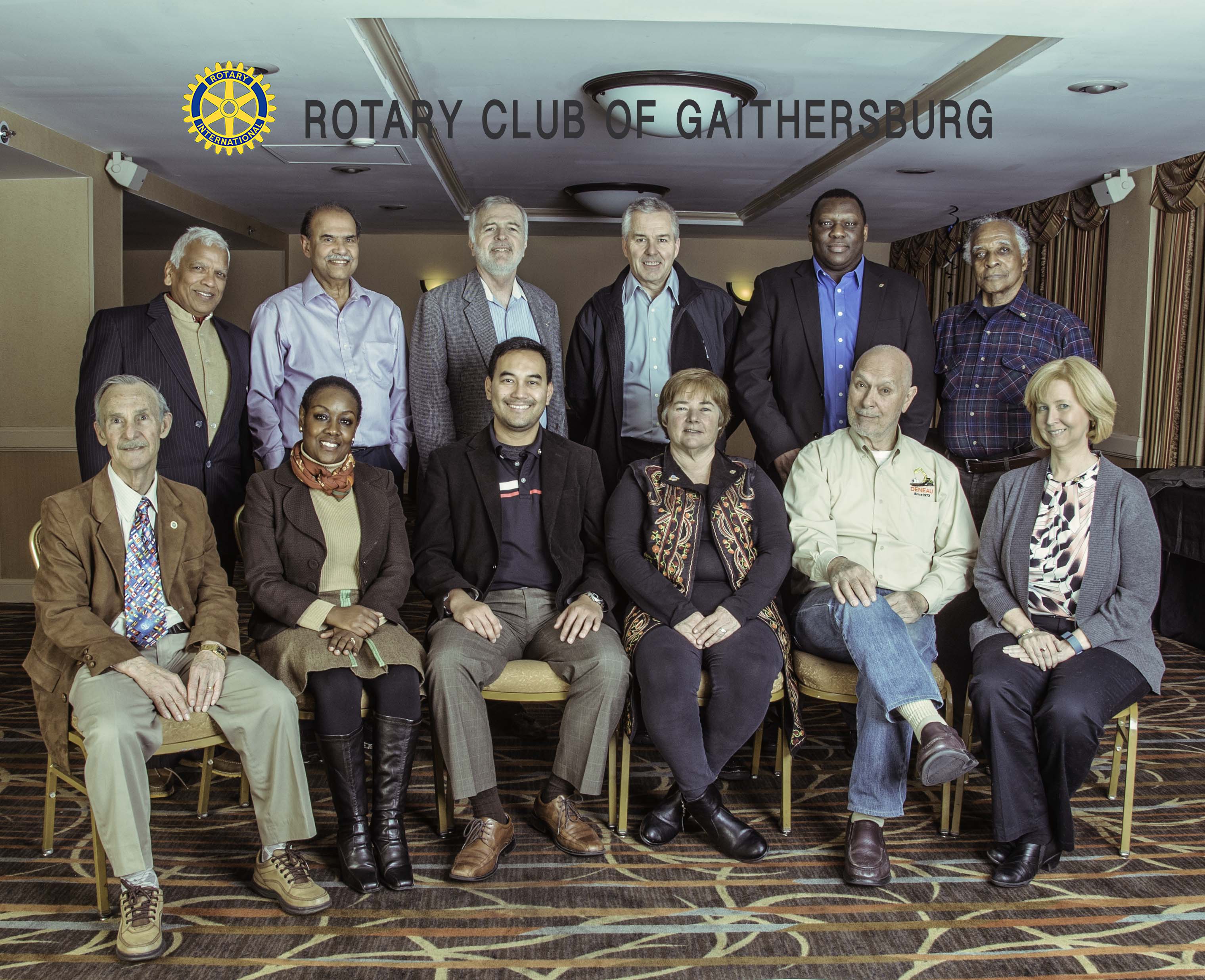 The Rotary Club of Gaithersburg was founded in 1966 in Olde Towne, Gaithersburg and quickly became part of the community. The Club meets for lunch on Tuesdays at 12:15 at Lu Buffet & Grill. The meeting is a hybrid format so members and guests can also join on Zoom.
The Club is part of Rotary International, an organization that was formed in 1905 and now has 1.4 million members worldwide. Together we are a powerful force for promoting peace, fighting disease, providing clean water, helping mothers and children, supporting education, and growing local economies. Rotary has a seat the United Nations and has received major grants from the Bill and Melinda Gates Foundation.
Over the years, the Rotary Club of Gaithersburg has supported many worthwhile organizations and/or participated in their activities including:
International projects:
Contributed to Rotary's ongoing, worldwide effort to eradicate polio worldwide
Donated funds for education and water projects in developing countries
Local projects:
Donated funds to provide a STEAM assembly and books to a local elementary school
Planted and maintained a butterfly garden
Partnered with Beethoven Foundation to provide musical instruments to students in

high school bands

Provided scholarships to graduating seniors from Gaithersburg High School
Sponsored Interact clubs at both Gaithersburg and Quince Orchard high schools.
Supported the Gaithersburg Holiday Giving program and brightened the lives of senior citizens at Asbury Methodist Village through our holiday activities
During the Covid crisis the club proved support (both monetary and personnel) for several local efforts including Gaithersburg Help, Nourish Now and the Upcounty HUB.
We invite you to visit our club in Gaithersburg, Maryland, meet our members and enjoy providing "Service Above Self" in the community while networking with local professionals and business owners:
ROTARY CLUB OF GAITHERSBURG
The Gaithersburg Rotary meets Tuesdays at 12:15 p.m.
Meeting Place:
Lu Buffet & Grill,
218 N Frederick Ave.
Gaithersburg, MD 20877
Mail:
Rotary Club of Gaithersburg
PO Box 312
Gaithersburg, MD 20884