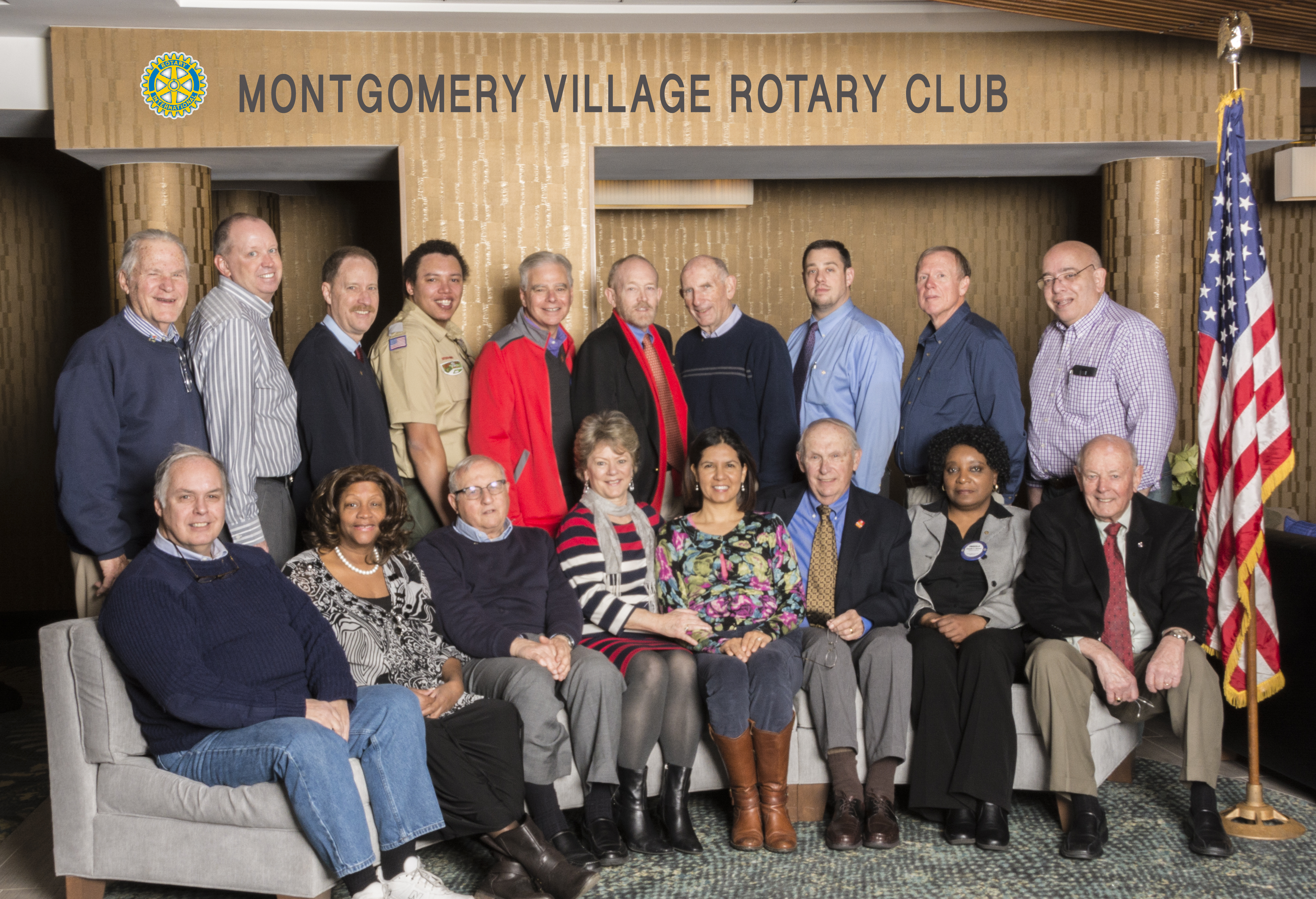 ROTARY CLUB OF MONTGOMERY VILLAGE
The Rotary Club of Montgomery Village has been making a significant impact in the greater Gaithersburg, Upper Montgomery County and Frederick County communities for more than 30 years. Founded in the fall of 1982, it was the first service organization in Montgomery Village although its reach extends throughout the greater Gaithersburg area and around the world.  Over the years the club has donated over $300,000 to local charitable organizations including:
Boy Scouts of America
Character Counts!
Disaster Relief
Dictionaries for 3rd Graders
Family Services
Hospice Caring
Literacy Plus
Operation 2nd Chance
Polio Plus
Scholarship Awards
Salvation Army
Wells Robertson House
WANADA Training and many other charitable organizations.
In December 1982 Rotary International issued the Rotary Club of Montgomery Village's charter.  Right from the start, the Club's mission was to identify and support worthy charitable organizations with financial contributions and/or people-power.  Whether it's holiday bell ringing for the Salvation Army at Lakeforest Mall or picking up trash along Montgomery Village Avenue, club members contribute their time, talent and treasure to make a positive contribution to our community.
We invite you to visit our club in Gaithersburg, Maryland, meet our members and enjoy providing "Service Above Self" in the community while networking with local professionals and business owners:
ROTARY CLUB OF MONTGOMERY VILLAGE
The Rotary Club of Montgomery Village meets Wednesdays at 7:15 a.m.
Meeting Place
Gaithersburg IHOP (We meet at IHOP on the LAST Wednesday of each month. All other meetings are virtual, on Zoom.)
Mail:
Rotary Club of Montgomery Village
PO Box 2920
Montgomery Village, MD 20886-2920